You are here :
Home page
>
News
>
FILES EXAMPLES
> LEGAL SUPPORT TO ELLIS GOURMET BURGER IN THE SALE OF ITS RESTAURANT IN THE MOLE PARLY 2
LEGAL SUPPORT TO ELLIS GOURMET BURGER IN THE SALE OF ITS RESTAURANT IN THE MOLE PARLY 2
On 05 October 2020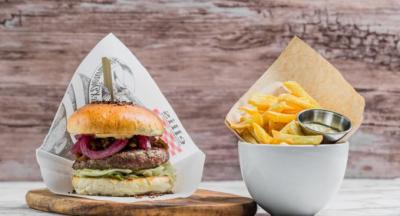 #ELLIS GOURMET BURGER, controlled by the #TOPBRANDS Group and the investment company #GIMV, wished to sell its catering business dedicated to gourmet #burgers and located in the Parly 2 shopping center, based in Chesnay - Rocquencourt (78), to GAEL RESTAURATION, controlled by Mr. Michael GAËL.
The restaurant will continue to operate as a franchisee under the ELLIS GOURMET BURGER brand. This operation demonstrates the confidence that Mr. Michael GAËL has instilled through his results.
*  *  *
The TOPBRANDS group holds 21 catering outlets operated under the ELLIS GOURMET BURGER brand, mainly in Belgium and the Netherlands. The Parly 2 restaurant is the first restaurant that opened in France in 2017. Michael GAËL took over its management in June 2019 before acquiring it in September 2020.
This restaurant, ideally located in the shopping center, is the only one to benefit from an independent opening and exit to the outside. It has a surface area of 230 m2 with a terrace of 70 m2, for a capacity of 130 seats.
It has experienced uninterrupted growth - apart from the 3 months of Covid 19 closure - including since its reopening in June 2020 with an average growth of 28% over the current year. It is explained by the quality of the location, the quality of the concept and the dishes offered as well as the service, beyond the managerial qualities of the leader.
GAEL RESTAURATION just succeeded, thanks to the support of 2 CF, in raising € 400,000 to finance the purchase of this restaurant.
*  *  *
The business law firm DUMAS STRUCTURE has been pleased to assist the company ELLIS GOURMET BURGER in this operation and to organize the connection between GAEL RESTAURATION and 2 CF to obtain the financing.
As a reminder, the TOPBRANDS Group also successfully developed the PIZZA HUT brand in France before selling its restaurants to the AMREST Group.
 
"On several of our operations, we have been able to count on the advice and extraordinary support of the business law firm DUMAS STRUCTURE, which accompanied us, in particular for this important project for the Group, in the specific circumstances of COVID 19. I would like to thank Me DUMAS for her very professional work and I will not hesitate to recommend her in the future. "
 
The law firm DUMAS STRUCTURE was founded in 2007 by Me Dominique DUMAS to provide its clients with the services of large firms at more reasonable prices. 
 
DUMAS STRUCTURE already supported the TOBRANDS group in the sale of its PIZZA HUT restaurants to the AMREST group.

The firm specializes in particular in mergers and acquisitions, purchases and sales of business assets, buyout of shareholdings between partners, financing through fundraising, external growth, partnerships, joint ventures and related litigation.
 

Dominique DUMAS, lawyer and managing partner of Cabinet DUMAS STRUCTURE.
Email: contact@dumas-structure.com. Tel: 01 88 24 23 20. Website: www.dumas-structure.com
This news is associated with the following categories : FILES EXAMPLES