DUMAS STRUCTURE ASSISTS CLASS'CROUTE IN THE PURCHASE OF THE SO GOOD NETWORK
On 14 June 2021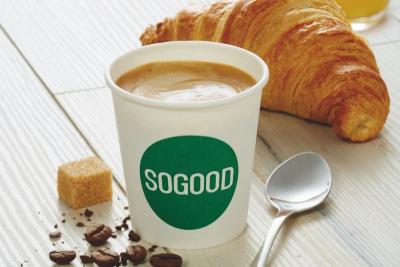 Press release
Accompanied by FrenchFood Capital, Class'Croute acquires the So Good network and has strong development ambitions
Paris, 07 June 2021
For almost 35 years, Class'Croute has been a key player in the restaurant industry for companies and their employees with nearly 150 points of sale in France at the end of 2021, mainly located in business districts and business areas; areas still neglected by the actors of fast casual catering and delivery.
In order to continue its development and thus become the first partner of meal breaks in companies, Class'Croute is implementing an ambitious plan with FrenchFood Capital, an entrepreneurial fund specialized in food, which supports it in the transformation and rapid development of the brand.
Acquisition of So Good: an external growth operation to accelerate the territorial network's network
At the end of the 1st half of 2021, Class'Croute acquires the So Good network composed of 16 restaurants (9 branches and 7 franchises) and thus increases from 130 to 145 restaurants. So Good is a brand specialized in the design of healthy, ethical and practical dishes to eat, belonging to the Agapes Restauration group.
Thanks to this merger, Class'Croute expands its presence on the national territory, particularly in Bordeaux, Lille and Lyon, and expands its range of products to become the French leader in all meal breaks with an adapted offer:
- At all times of the day: from breakfast to cocktail dinner and lunch meal trays.
- For all uses: in the restaurant, in takeaway, in delivery.
- At the catering in company: establishment of spaces of conviviality and catering specific to the needs of the employees: e-canteen, connected fridges, or corner on site.
Sébastien Chapalain, President of Class'Croute: "With the integration of So Good restaurants, we are accelerating the development of our network to cover the entire territory, as close as possible to our customers, companies and their employees. Our commonalities are numerous and our complementarities are obvious. Our teams are particularly attached to the right products, fresh and prepared every day to satisfy a demanding clientele. »
 Thanks to this acquisition and its network of 70 local entrepreneurs who manage their restaurants daily and participate in the territorial economic dynamic, the French SME specialized in meal breaks will consolidate its leadership and should end 2021 with a turnover of around 70 Million Euros.
Advisers for the acquisition of So Good by Class'croute:
 > Buyer Advisers for Financial due diligence: Next ! Financial Advisors (Hervé Krissi, Christian Gravier, Laura Guérin, Bastien Blanchard)
> Buyer's Advisers for Legal due diligence : Dumas Structure Avocats (Me Dominique Dumas, Me Géraldine Kespi-Bunan, Me Jean Goncalves
> Buyer – Legal Counsel: Dumas Structure Avocats (Me Dominique Dumas)
> SellerLegal Counsel – Archers (Audrey Wendling)